Even before we made the decision to start sharing the presets I created online, we've loved using them. Making our own presets has saved me quite a bit time of time in the editing process. Before, I used to manually edit each photograph by adjusting all of the different settings in Lightroom. As you can imagine, it would take me around 2 hours to finish editing photographs using that method. Once I started saving my presets, it was a quick click to add the preset to my photograph and only had to do a few adjustments here and there, afterwards, if the photograph needed it. Now it takes me less than an hour, depending on the number of photographs I am editing.
While I do most of my editing in the desktop version of Lightroom, I do sometimes edit my photographs taken on my phone or camera on the Lightroom Mobile app as well. I love how with the application being on the phone, you can easily edit it on the go without having to worry about setting it up. If you're new to the app, however, it may be confusing as to how you can load and save presets to your Lightroom Mobile account. Here's a quick and easy way to do so in just a few steps!
---
HOW TO ADD PRESETS IN LIGHTROOM MOBILE

import the dng files included in the link into your lightroom mobile application.
After you've downloaded the DNG files, import the DNG file(s) as you would with a regular, unedited photograph in Lightroom.

Click on the first photo and scroll over to the "presets icon" in the app. Click the icon.
Once you've uploaded the DNG files, click on the first DNG photo/file and scroll over to the "Presets" icon located at the bottom bar of the app. Click it.

Once there, click the three dots/ellipsis on the top right-hand corner of the app and click "create preset."
On the top right-hand corner of the app, click the ellipsis/three dots and click on the "Create Preset" option.

LABEL THE PRESET
After you've done that, you can label the preset the name of the preset you downloaded on created. I'd recommend naming it the same name it was when you downloaded it. For example, all of our presets start with CUK, and it's a great way to let you know where you got it from and what it is just in case you have a question about it or run into any issues. It's also a great way to keep it organized.
As people with a strong affinity for coffee, we thought it would be fun to create a few presets inspired by some of our favorite drinks! While these presets aren't particularly for fall only, a few them would pair great with the changing landscapes and hues of the fall season! Feel free to click the images below to view more information about these presets!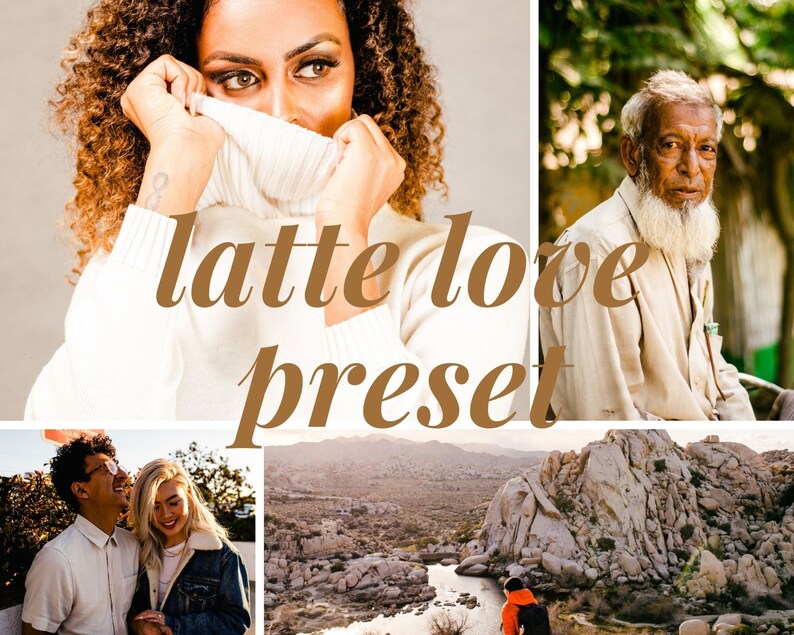 This particular purchase is our Latte Love Preset Pack! In this pack, you'll get THREE of our latte themed presets that are perfect when you're looking to create a photography that's bright, creamy, and light. If you love our presets, purchasing this pack is a great way to get all three presets at a discount!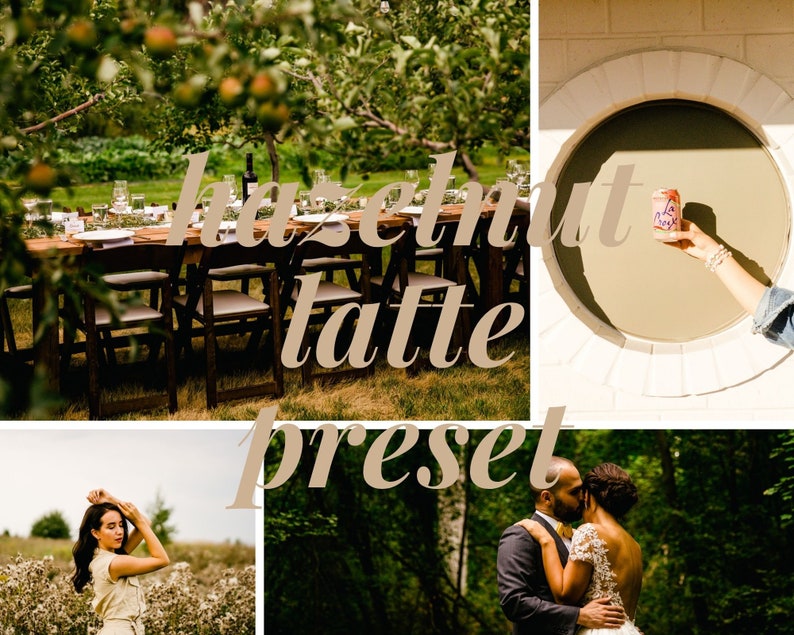 This particular purchase is for our Hazelnut Latte Preset, which is named after one of my husband's favorite coffees to order. Like a Hazelnut Latte, this preset is creamy, warm and has some hints of orange here and there. It works best with photographs shot in natural lighting, but can work with just about any photograph!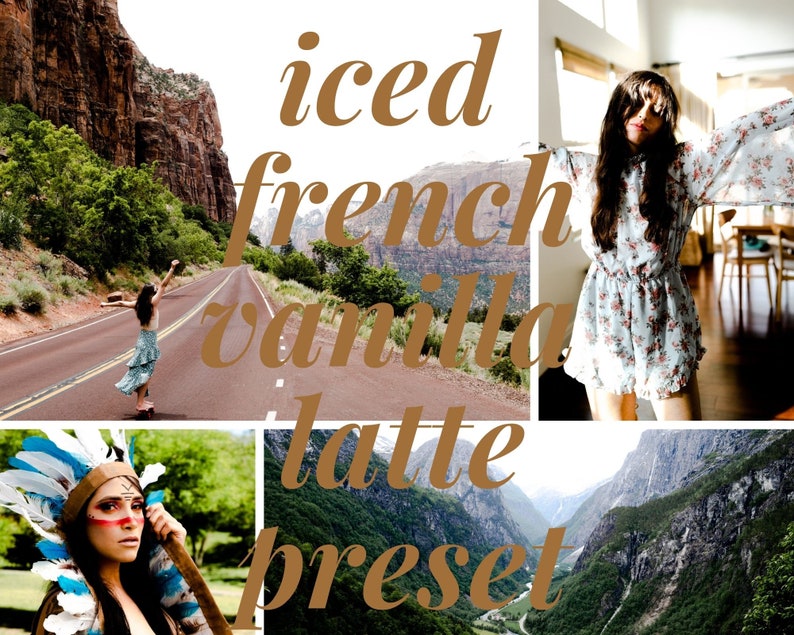 This particular purchase is for our Iced French Vanilla Latte is inspired by the flavorful drink with it's light, bright, and airy emphasized colors. This preset works best with photographs shot in low light settings or in dark, indoor rooms with little to no natural light.
---
View Our These Presets and More at Our Etsy Shop!