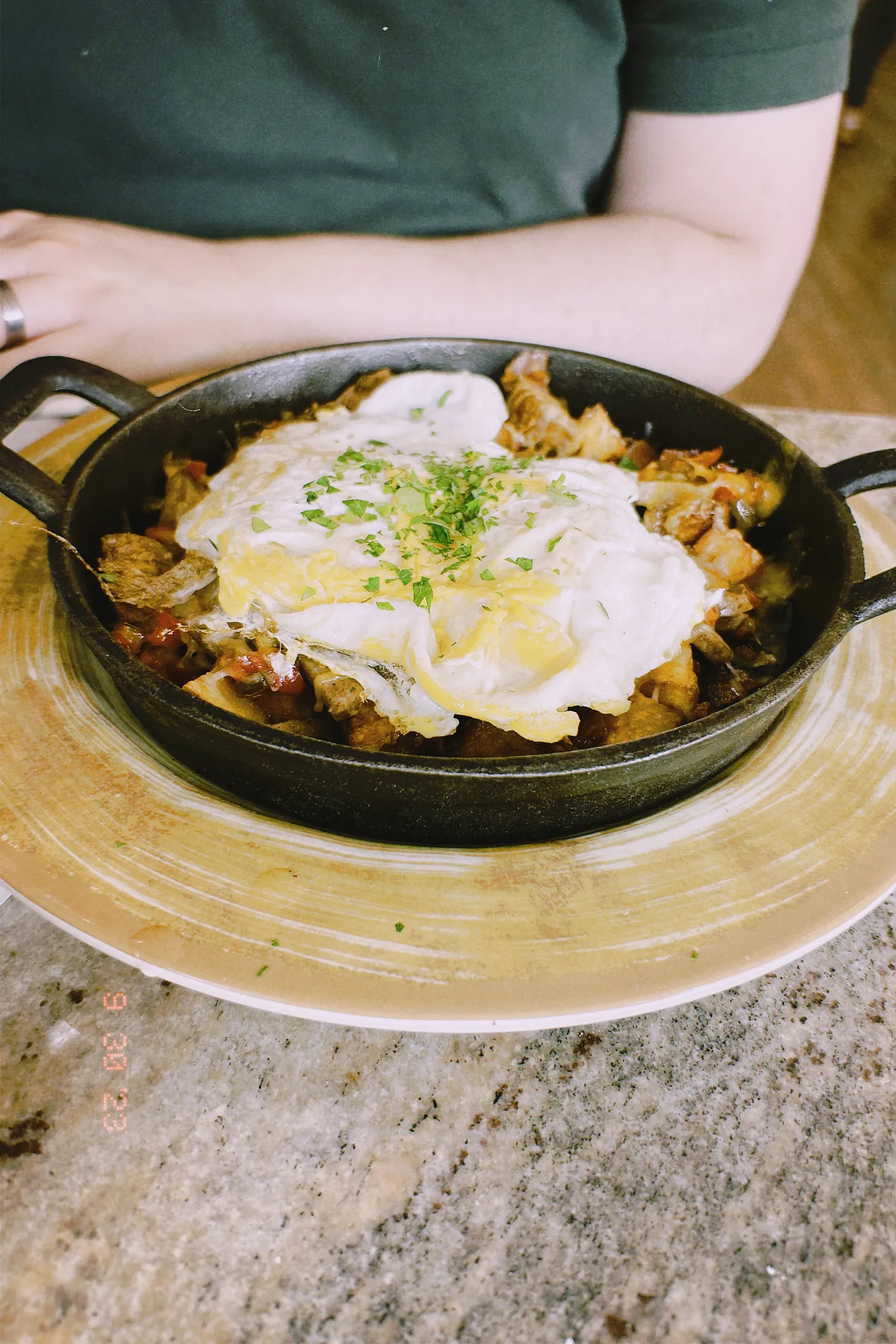 We're deeper into the fall season now and despite how excited I am about this time of year, I truly underestimated just how busy we'd be. We haven't done as many fall things as we'd typically do, but we have definitely been getting other things done that have needed to get done for a while. Work has been pretty busy for us both as well, so by the time we get home, after doing what we need to do and making dinner, we're both in bed pretty early. Also, fall isn't quite over yet, so there's still plenty of time for us to visit a pumpkin patch if we'd like to grab our annual hot apple cider and donuts.
Due to this busyness, there have been posts and newsletters that we had intended to share that we kind of neglected. Coupled with the fact that the "A" on my keyboard is currently not working as it should, it's taking a lot longer for me to write posts than it usually does. I am likely going to have to purchase a new laptop (I've had this one for a while), but laptops aren't cheap, so I am just going to suck it up or use my husband's until I can muster up the gusto to spend for it.
Speaking of newsletters, I'm considering re-formatting our newsletter a bit to something a little more casual. In addition to the "Never Miss a Post" emails that get automatically sent out, we have a preset newsletter and a blog newsletter that shares usually some inspo, positive links, and things happening around the area. However, sometimes I don't update the newsletter as often as I'd like to because I'm either struggling with what to share that could be inspirational or getting in my head about whether or not people want to see local things going on in their area alone, all over, or in the Delaware Valley. We weren't initially specific about which so I find myself sharing broader "what to do" posts instead of focusing on our area. We're thinking of shifting more to the latter and removing the structure of it having to be an inspirational email as opposed to just being updated. I personally LOVE newsletters where they feel a little more personal in the sense that while I am getting some inspiration here and there, I'm getting to peek into what they had for lunch or what they've been up to. I'm not sure yet if we'll do that, but I wanted to let you know that if you're subscribed, things may start to look a little different there depending on what we decide.
It's probably also a good time to shamelessly plug my Substack that I created a while back to post pretty much whatever I feel like writing about. I miss some aspects of old-school blogging and Substack tends to feel like that for me – even while reading the ones I'm subscribed to. The content over there will be different than what you read here, but if you want a peek into more musings that aren't focused on a particular niche, feel free to subscribe!
Speaking of, we also created ANOTHER Substack just for this blog. Unlike the Substack above, which is literally whatever I want to write about, our blog's Substack will serve as an additional space for us to share things we don't want to share on this blog due to space limits or because it makes more sense sharing it on another medium. We also are planning to move some of the things we typically feature on here such as our Fresh-Pressed Edit (so posts like these), Brew Reviews, and travel stories. You can read more specifics here. Make sure to subscribe there too!
---
READING
So, I need to renew my library account and I haven't had time to do that yet, so I have not been reading anything lately in terms of books. I miss reading though and have a couple of books that I'm hoping to read soon. We've been reading mostly news articles ltely however for updates on what's been going on in the Middle East.
LISTENING
NPR (of course), but we've been listening to quite a bit of Victoria Monet's latest album. We really love it.
WATCHING
We recently watched the Taylor Swift Eras Tour film, which was very good. I think the next concert film we will watch at home, however, as the theater we were in (despite being an AM showing) had people flashing their flash cameras at the screen and making shadow puppet animals at them.
---
LINKS
I'm excited to see what they do with this space!
We've never been to VT, but it's on our list of places we'd like to visit one day. Gotta bookmark this post.
This fall punch sounds delicious!
We've been to Maine twice as of now, but it's always been a day trip. We'd love to explore more of what Maine has to offer one day! I enjoyed this post sharing some things to do for a longer trip.
Halloween costume ideas!
Going apple picking? Check out these recipes of things to make afterward!
Some of these new hotels in the US and Canada are a bit out of our budget, but how beautiful are these places?
Last-minute Halloween recipes for those planning parties or planning to bake for their loved ones!
I wish they could re-do so many spots in our home and outside of it. Love this backyard!
in case you missed it
items